UUDEN HUPPARIN PAIKKA - Suomessa painettua laatutyötä ja omaa mallistoa!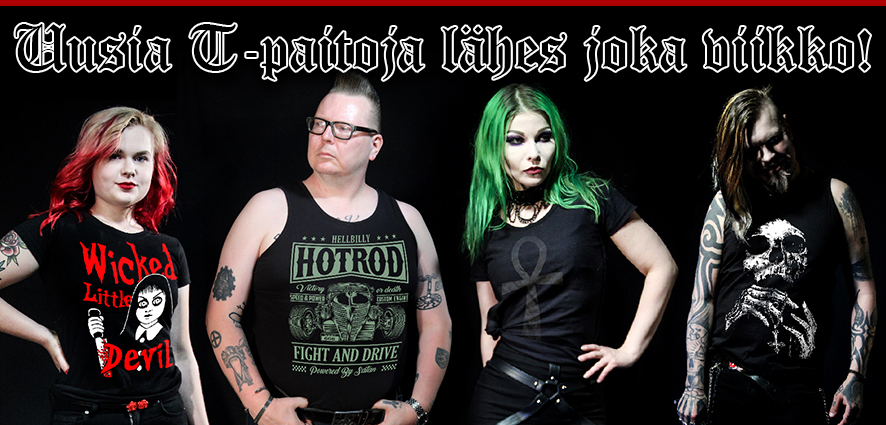 The biggest subcultural megastore in Finland! Store full of LP'S, CD's, t-shirts, hoodies, beanies, caps mugs, necklaces and everything! Take your time to explore our catalog and if you have any change - drop in our shop, it will be worth of it!
MYYDYIMMÄT PAIDAT JUURI NYT! Paidat ovat omaa mallistoa ja Suomessa painettua perkeleen kovaa laatutyötä!